SEND A PARCEL
SEND A PARCEL
Send a parcel from Thailand to Worldwide
Need a courier !! 
Look for…. 
• Cheap courier shipping service reseller in Thailand.  
• Reliable parcel delivery service provider. 
• Air express door to door delivery. 
• Professional & international shipping service.  
We Are Your Perfect Solution !!
MADD Co., Ltd.
We are courier service reseller located in Bangkok Thailand.  We provide air express door to door delivery service for sending document and parcel from Thailand to worldwide.
To serve you most satisfaction, we offer the best service quality at the lowest price and send your parcel via DHL or UPS which is the most reliable shipping carrier to ensure your parcel arrives safely in a short period of time.

• Reliable & trustworthy company with long experience in courier service field.
• Excellent service quality.  
• Cheap shipping rate.
• Superior customer service team.
For UPS
We are UPS Authorised Shipping Outlet
Courier & Shipping Expert for SME
• We serve retail customer and small business for more than 20 years. With our well-trained staff and long working experience, we can gain confidence and high trust from both Thai customer and business foreigner worldwide, proven by our first customer still using our service till today.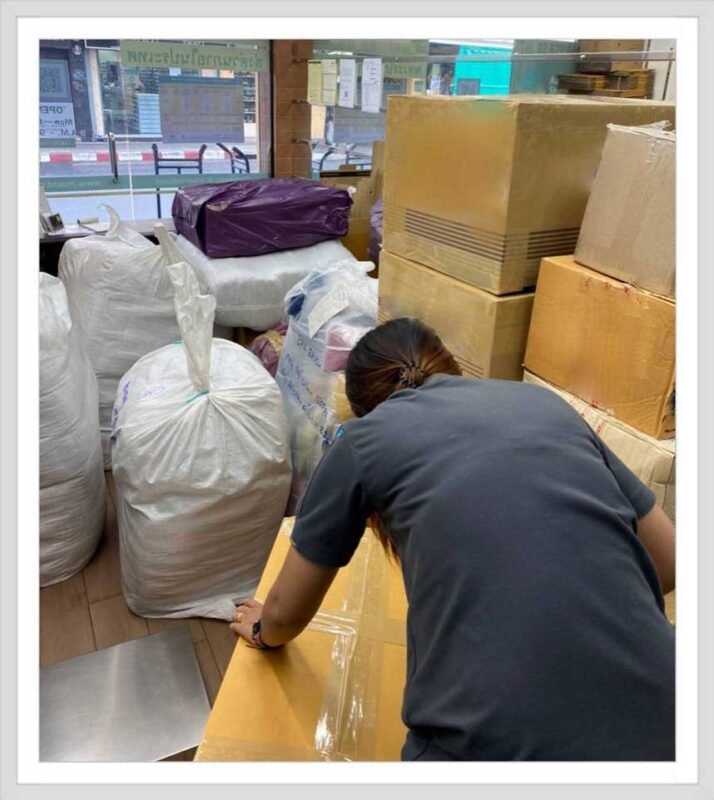 Shipment Management
for online customer. E-commerce business
Here's a complete solution of how and when you ship and collect your buying product from Thailand.  Wherever you are or your business is…we can help your business run flow.
• We can manage your shipment here in Thailand while you no need to come and do it yourself.
• We can work with your Thai suppliers, collect, consolidate all merchandise from various suppliers, pick up, packing and send them from Thailand to your home.
• We monitor your shipment after sending and solve any problem if occurred to ensure that your shipment will be arrived to your destination safely.
• Save your time and budget. Easy & convenient.
• No management fees.
Best Friendly Courier Service for Individual Shipper
We can advise and help individuals to send package
abroad for some reasons with lowest shipping cost.
• Any individuals who want to start a home based business buy and send Thai products such as handicrafts, home decoration items, fashion jewelry, clothing, bags, gifts, accessories and much more.
• Ship personal belongings when moving to another country.
• Send souvenirs home when traveling in Thailand.
• We offer the lowest shipping rate and always have special sale promotion, purposely to save customer budget. 
Best Service Quality Teamwork
We focus on service quality through teamwork to maximize customer satisfaction.
• Our customer service has great service mind, enthusiastic, friendly and helpful. Understanding customer needs.
• Able to communicate in Thai, English and Japanese.
Easy & Convenient Drop off
Find our easy and convenient drop off locations within Bangkok area to collect your product and ship your package.
5 Service Outlets Available in Bangkok
Customer can drop off all sending goods at any location of us for convenience. Our part is to collect, consolidate and send shipment upon your request.
• Khaosan road (Banglampoo)
• China Town, Yaowarach (Sampeng market)
• Pratunam market (Palladium World Shopping)
• Chatuchak weekend market
• Ladprao 94 (Town in Town)
• Trustworthy service since 1999. Doing business without lying, cheating or stealing.
• Transperency. No hidden charges or uncleared costs in business.
LOW COST PARCEL DELIVERY